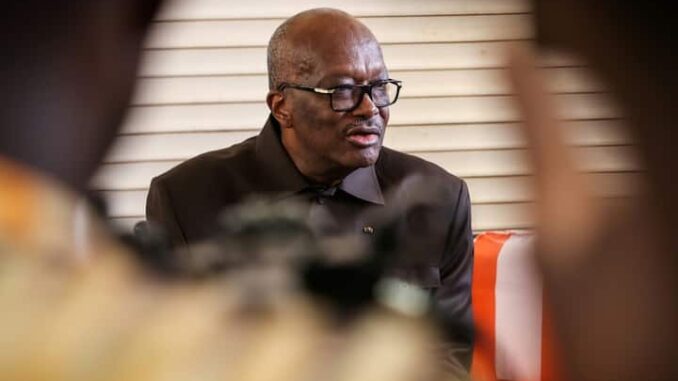 The former Burkinabe president Roch Marc Christian Kaboré has been authorized to leave his country for "medical reasons", his first trip abroad since he was overthrown by the military in January, his entourage and a government source said on Thursday.
"After obtaining prior authorization from the military authorities, President Kaboré will go to the United Arab Emirates for medical reasons," said a member of his entourage, adding that he will fly to the UAE "shortly' and will be accompanied by his wife.
A government source confirmed the information, saying that "the government has worked diligently to facilitate this trip" for "humanitarian reasons", without giving further details.
"He has been in a fragile state of health for some time and needs to undergo medical examinations for better care," said a senior member of his party, the People's Movement for Progress (MPP).
Accused of failing to stem the jihadist violence that has plagued Burkina Faso since 2015, former President Kaboré, 65, was overthrown on 24 January by a military junta led by Lieutenant-Colonel Paul-Henri Sandaogo Damiba, now the transitional president. Initially placed under house arrest in a villa in Ouaga 2000, a posh district of Ouagadougou, Mr. Kaboré was allowed to return to his private home in the Burkinabe capital in early April.