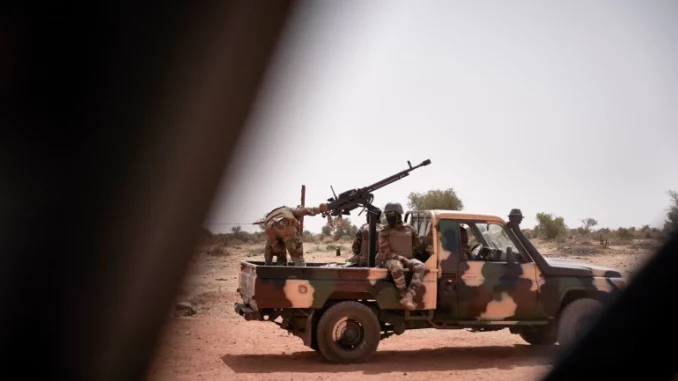 Mali's transitional authorities have announced a three-day national mourning after confirming the death on Sunday of 42 Malian soldiers in an attack attributed to jihadists in the northeast of the country, an assault in which the army "neutralized 37 terrorists".
The army "reacted vigorously to a complex and coordinated attack" in Tessit during which it had "42 dead and 22 wounded" in its ranks. During the clashes that lasted for several hours, 37 terrorists were neutralized and several of their equipment, including vehicles, were abandoned, according to a new assessment of casualties published by the government. The previous toll was 17 soldiers and 4 civilians killed.
The presidency announced in a separate statement a three-day national mourning from Thursday, "in tribute to the civilian and military victims during the terrorist attack in Tessit."
It is the heaviest official toll for the Malian army since a series of attacks in late 2019-early 2020 by the Islamic State group on military camps in the same tri-border region. The attack on Sunday comes as Mali, which has pushed out the old French ally and eagerly revived cooperation with Moscow, has been facing a resurgence of assaults in recent weeks by the nebulous Group for the Support of Islam and Muslims (GSIM, JNIM in Arabic).