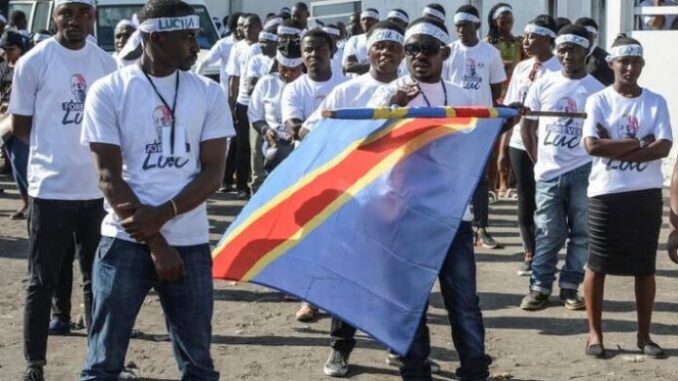 Thirteen pro-democracy activists sentenced to one year in prison by a military court were released during the last week-end after nine months in detention in Beni, in the east of the Democratic Republic of Congo, according to their movement.
"This Saturday, our 13 comrades detained since Nov. 11, 2021 in Beni for denouncing the persistence of insecurity despite the state of siege were released," the Movement Fight for Change (Lucha) announced on Twitter.
"Their prolonged detention is unjust, condemnable, and a testament to the continued restriction of civic space in the DRC." Prison, torture, or any other form of repression will never be enough for our commitment to the Congo. We remain mobilized for our rights, "it continues.
An activist who fell ill during her arrest at the same time as her 12 comrades, but who was tried and convicted in another trial for opposing the state of siege, was also released, bringing the number of released activists to 13, said their lawyer Jean-Pie Mumbere.
The 13 activists were convicted of opposing the maintenance of the state of siege measure decided by Congolese President Felix Tshisekedi, who has given full power to army and police officers to fight against armed groups in the provinces of North Kivu and Ituri.
Despite this measure, the violence imposed by the activities of the more than 100 local and foreign armed groups in eastern Congo for nearly three decades has not stopped.
Born in 2012 in Goma, the capital of North Kivu, the Lucha movement brings together "indignant" young people and defines itself as apolitical, non-violent but determined to hold the leaders to account.