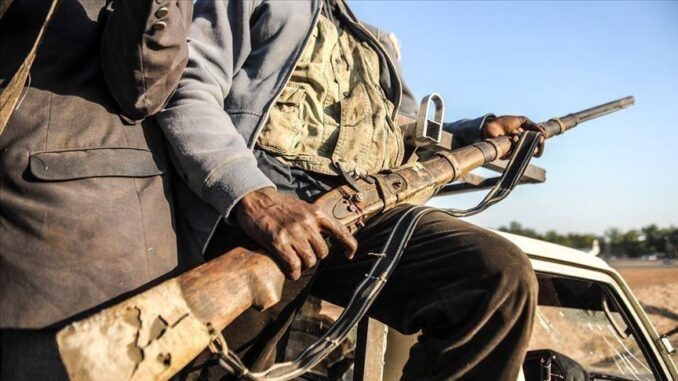 Around fifty representatives of the Chadian politico-military movements, signatories of the Doha agreement, returned to N'Djamena on Saturday 13 August. They were accompanied by members of the government delegation that negotiated the agreement that is supposed to allow the politico-militaries to participate in the inclusive national dialogue, scheduled for 20 August. The mobilisation was strong at N'Djamena airport to welcome these rebels, some of whom are returning to the country after decades in exile.
There was emotion and shouting every time one of the 52 rebels came out of the VIP lounge, a rose offered on descent from the plane hanging from his chest. Some spoke out, between hugs and shouts of joy.
"I thank God for being with my family. After more than 25 years, it feels great. There is a time for war and a time for peace," said one. "I am very happy to be back here, in my country, among my people. I am really happy," said another.
Further on, at the airport exit, relatives who had been waiting for hours were able to exult. "I have come to welcome my uncle who has been in exile for so many years. I am so moved, so happy to finally see him after so many years," said a Chadian woman. One man added that he was "very proud" to see one of the 52 rebels again.
Most of the personalities who returned Saturday night belong to little-known movements. Other more important personalities are expected in N'Djamena in the coming days.