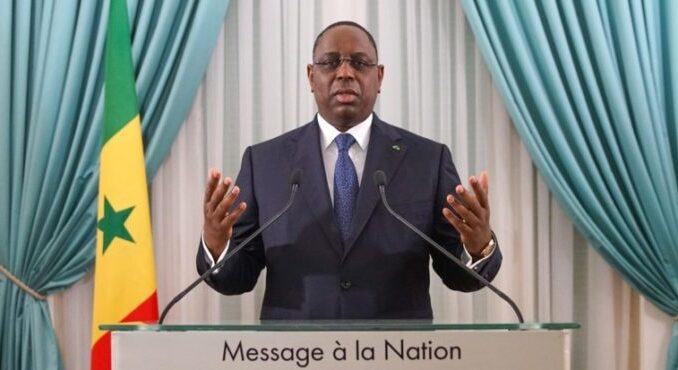 He spent a few hours in Bamako before flying in the afternoon to N'Djamena: Macky Sall, President of Senegal and current President of the African Union, met with the Malian transitional president, Colonel Assimi Goïta. A tête-à-tête, an extended working meeting, lunch… and on the agenda: the transition and the fate of the Ivorian soldiers detained in Bamako for over a month.
The Malian transitional president issued a very terse statement at the end of Macky Sall's visit. In a tweet, Colonel Assimi Goïta mentions discussions on "the smooth running of the transition and the support of the African Union" and on strengthening cooperation between Mali and Senegal.
Macky Sall and Assimi Goita discussed the fate of 49 Ivorian soldiers arrested in Bamako and officially charged on Friday 12 August for, among other things, "plotting against the government" and "undermining state security.''
The Malian authorities accuse them of being "mercenaries", on the other hand, Abidjan argues that they are soldiers of the regular army who come to support the UN mission in the country, Minusma. This was confirmed by the United Nations before it backed down, apparently due to administrative malfunctions.
Several attempts at mediation are underway, including one by Togo. They have so far failed to find a solution. The chairperson of the African Union will therefore, in turn, try to find a way out of the crisis, negotiated amicably, between Mali and Côte d'Ivoire.
The Malian judiciary officially confirmed on Monday that the 49 Ivorian soldiers detained for more than a month and accused by the military in power in Mali of being "mercenaries", which Abidjan denies, have been charged, in particular for "attempting to undermine state security", and imprisoned.
"They were charged on 10, 11 and 12 August (…) and placed under a detention order" for "crimes of criminal conspiracy, attack and conspiracy against the government, undermining the external security of the state, possession, carrying and transporting weapons of war and complicity in these crimes," said prosecutor Samba Sissoko in a statement.