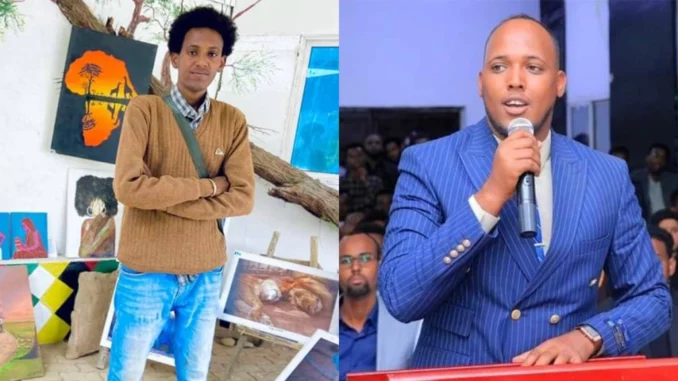 The hunt for journalists continues in Somaliland, a self-proclaimed independent Republic in the Horn of Africa. Two journalists covering protests last week were arrested and are still being held, seven days later, without being charged.
Ahmed Zaki and Abdinair Abdi Nour work for the privately-owned Horyaal 24 TV. The Committee to Protect Journalists (CPJ) warns that the frequency with which the authorities throw journalists in jail is alarming.
"This is the latest incident, but there have been others. The BBC was recently banned from broadcasting in the country last week, the internet is cut off during demonstrations. Before that there were several waves of arrests. In April, 18 journalists were arrested while covering riots in a prison," said Muthoki Mumo, Sub-Saharan Africa representative for the Committee to Protect Journalists (CPJ), contacted by Alexandra Brangeon of the Africa Service.
"The arrest of these two journalists illustrates a worrying trend that has been observed for several months, where any journalist covering sensitive or political subjects can be arrested. It is all the more worrying because election periods are always more dangerous for journalists.