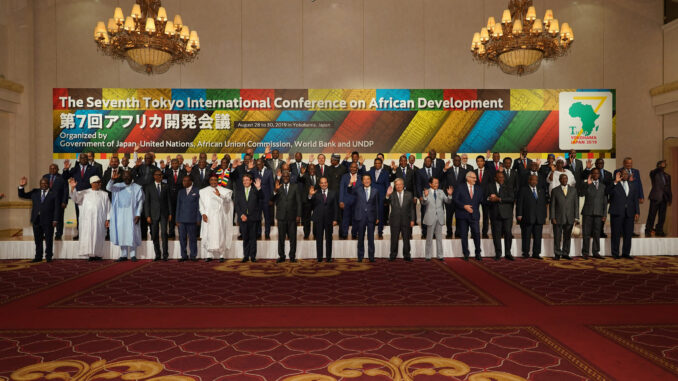 Japan says it wants to establish a true "partnership" with Africa for "African-led development" at its triennial summit with the continent this weekend in Tunis, without losing sight of a Chinese competitor who is very well established in the region.
Officially, the Ticad 8 (Tokyo International Conference on African Development) summit aims to "discuss how to create a sustainable world together", in "the complex context of the Covid-19 epidemic and the situation in Ukraine".
Japan "strongly intends to support development led by Africans themselves", says the Ministry of Foreign Affairs on its website presenting the summit, underlining the strengths of the Japanese economy: "quality growth" and "focus on people". Even if "Africa concentrates on the contradictions of the global economy such as inequalities and environmental problems, dynamic growth is expected there, supported by a young population", according to the ministry.
About 5,000 participants, including 30 heads of state and government from across Africa, are expected to attend the summit, which ends at noon on Sunday. Japanese Prime Minister Fumio Kishida, who contracted Covid-19 just before the summit, will make his remarks online from Japan.
On the sidelines of the summit, an economic forum for business people is planned, as well as "side events" involving civil society around the inclusion of women and innovation. Since their creation in 1993, the Ticad summits, co-organized with the United Nations, the World Bank and the African Union, have generated 26 development projects in 20 African countries.