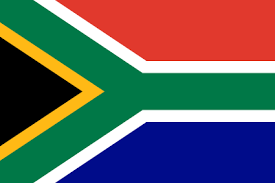 South Africa has been mired in the longest cycle of economic downturn in decades, affected by internal and external shocks and slow structural reforms, South African experts said on Wednesday.
"The real growth of the South African economy has averaged only 1.1% over the past decade, compared to the average population growth rate of 1.5% for the same period", said Sanisha Packirisamy, economist at Momentum Investments.
She added that slowing global demand, structurally high unemployment and energy shortages continue to pose significant risks to the country's growth prospects.
For his part, Reza Hendrickse, an expert at advisory firm PPS Investments, said growth prospects have deteriorated in recent quarters and will remain lackluster for months to come.
Thanda Sithole, senior economist at South African banking group FNB, argued that slowing growth in South Africa's major trading partners poses a risk to the country's economic forecast.
According to the latest report from the American financial group Bloomberg, the South African economy remains stuck in its longest phase of decline since the Second World War and has not grown by more than 3% per year since 2012.