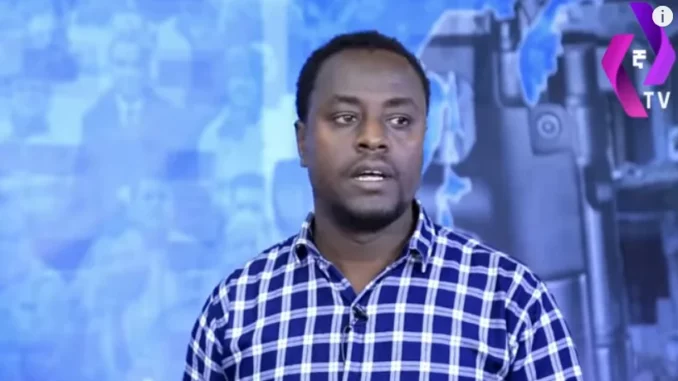 Gobeze Sisay, an Ethiopian journalist, has been re-arrested by police at his home in Addis Ababa, less than five months after he was detained for nine days and released without charge, a relative said.
A former journalist with a pro-government TV chanel, Gobeze Sisay now hosts the Voice of Amhara YouTube channel, which promotes the cause of the Amhara, Ethiopia's second largest ethno-linguistic population.
"I was informed of Gobeze's arrest in the morning by his wife and landlord," the relative said, indicating that a dozen members of the security forces, "some dressed in federal police uniforms, others in civilian clothes," arrived at his home at 7.30am.
They "did not have a judicial warrant" and "searched and ransacked the house for an hour (…) before taking him into custody at the federal police headquarters in Addis Ababa, according to what they told his wife," he said.
According to this relative, recent anti-government comments made by the journalist while he was on the frontline and which he posted on an online forum, would have displeased activists in Prime Minister Abiy Ahmed's Prosperity Party, who would have called for his arrest.
After a five-month truce, fighting resumed on 24 August in northern Ethiopia between rebel forces in the Tigray region and pro-government troops, particularly in parts of the Amhara region bordering Tigray.