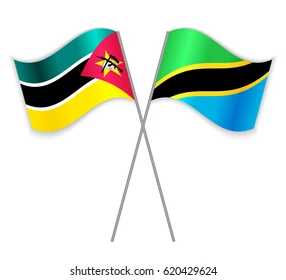 Mozambique and Tanzania are set to strengthen their cooperation in the political, economic and social realms as the two countries presidents, Filipe Nyusi and Samia Suluhu, are holding a meeting this Wednesday in Maputo.
The President of Tanzania started on Tuesday a state visit to Mozambique, which should last until Friday.
"The visit of the [Tanzanian] President, Samia Suluhu, to Mozambique comes in response to the invitation made by the Mozambican head of state and is part of the strengthening and deepening of historical ties of brotherhood and solidarity," the presidency said in a statement.
Filipe Nyusi and Samia Suluhu are also expected to "exchange views on issues of common interest at the level of Southern Africa, the African continent and the world," the Presidency said.
The program also includes a visit to the Maputo Combined Cycle Power Plant on Wednesday.
Tanzania is one of the countries that is part of SAMIM, the military mission of the Southern African Development Community (SADC), with soldiers supporting Mozambican troops fighting the armed insurgency in Cabo Delgado, north of the country.