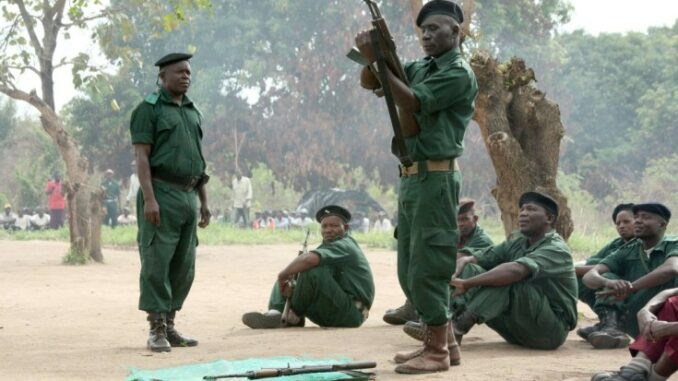 The commander-general of the Mozambican police announced Wednesday the death of 16 alleged terrorists in the last 72 hours in Cabo Delgado province, plagued by armed attacks since 2017.
"Today 16 terrorists were buried who died from injuries caused by the weapons of the Defense and Security Forces, as well as snakes, lions and even crocodiles," Bernardino Rafael said.
The commander-general was speaking during a visit to the village of Nathuco, in the district of Quissanga, Cabo Delgado, where armed groups set fire to 12 houses on Sunday. No one was injured in the attack, said the commander, adding that some residents will be trained for the "defense of the village".
Bernardino Rafael also introduced four people who were allegedly recruiting young people to join "the ranks of the terrorists. "This is a recruiter and radicalizer. He deceived many young people so that they could join the ranks of the terrorists," said the commander-general, while introducing one of the recruiters.
Cabo Delgado province is rich in natural gas but has been terrorized since 2017 by armed violence, with some attacks claimed by the extremist group Islamic State.
The insurgency has led to a military response since a year ago with support from Rwanda and the Southern African Development Community (SADC), liberating districts near gas projects, but new waves of violence have emerged south of the region and in neighboring Nampula province.
There are about 800,000 internally displaced people due to the conflict, according to the International Organization for Migration (IOM), and about 4,000 deaths, according to the conflict registration project ACLED.