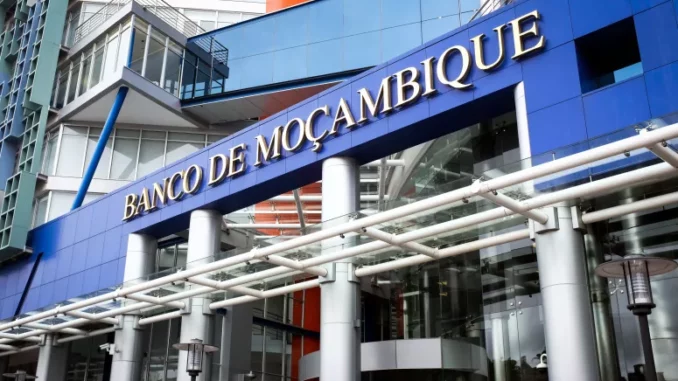 The Bank of Mozambique imposed fines of 208 million meticais (3.3 million euros) on seven banks, a mobile money finance system and four microfinance operators between June 2021 and August, the bank announced on Monday.
The sanctions relate to "violations of prudential, foreign exchange and anti-money laundering and anti-terrorist financing rules," the central bank said in a statement.
The largest fine, worth 98.8 million meticais (1.5 million euros), was applied to Standard Bank and justified with three infractions in the 2022 inspection, now disclosed after cases made public by the regulator against that bank related to the same matters. Among the infractions is "the discovery of new parallel networks in addition to the single national network", the SIMO network, which interconnects ATMs in the country.
The prohibition to carry out "foreign exchange operations using rates different from the reference rates" and the failure to comply with the "duty of information in carrying out foreign exchange operations" are also reported to have been violated.
First Capital Bank was fined 67 million meticais (one million euros) following an inspection in 2021 for opening branches without prior authorization.
United Bank for Africa (UBA) was fined 28 million meticals (448,000 euros) for three irregularities during the 2018 inspection: failure to continuously monitor business relationships (including the origin of funds), as well as the special control of cash-intensive transactions without cause to justify their origin.
UBA is also accused of violating the "duty to report suspicious transactions".
The banks Absa and BCI were fined four million meticais (64,000 euros) each for "violation of the duties of verification and information in carrying out foreign exchange transactions" in 2021.
Two smaller fines were imposed on Access Bank (500 thousand meticais, about eight thousand euros) for failure to sign the Annual Report and Accounts by the directors in 2020 and Moza Banco (300 thousand meticais, about 4,800 euros) for failure to meet the deadline for branch registration in 2021.
In addition to traditional banks, Vodafone's M-Pesa mobile wallet system was fined 5.3 million meticais (85 thousand euros), for failure to meet the deadline for submission of the report and accounts in 2021.
Four microfinance houses were fined a total of 2.3 million meticais (37 thousand euros) for various irregularities such as granting credit without authorization from the Bank of Mozambique, omission of information and opening branches without authorization.