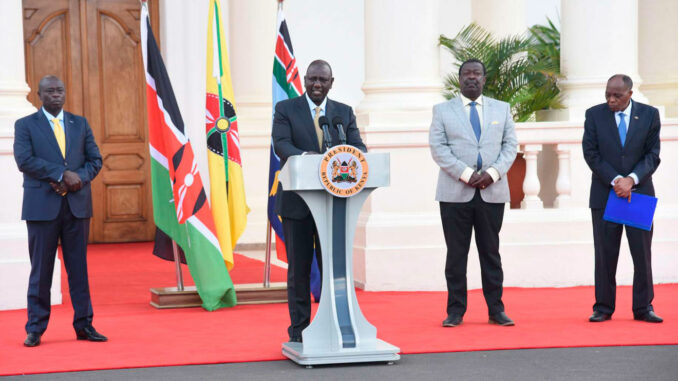 Kenya's Head of State William Ruto on Monday authorized the import and cultivation of genetically modified maize, banned since 2012, to address the country's severe drought, according to a presidential statement.
The authorities, who want to "significantly redefine agriculture in Kenya," announced the authorization of "crops that are resistant to pests and diseases." The presidency has "reversed its earlier decision of November 8, 2012, which banned the cultivation" of genetically modified organisms, the statement said. "The cultivation and import of genetically modified white corn is now allowed," the statement continued.
The authorities also want to "reduce Kenya's dependence" on water-intensive agriculture "by planting crops that are drought resistant. William Ruto, one of the country's wealthiest leaders, was elected in a close election in August and has promised to tackle inflation, including fuel, food, seed and fertilizer.
Within a week of taking office in September, the head of state had halved the price of fertilizer. A former agriculture minister, Mr. Ruto has promised to revitalize the sector, a pillar of the economy that accounts for 20 per cent of GDP.