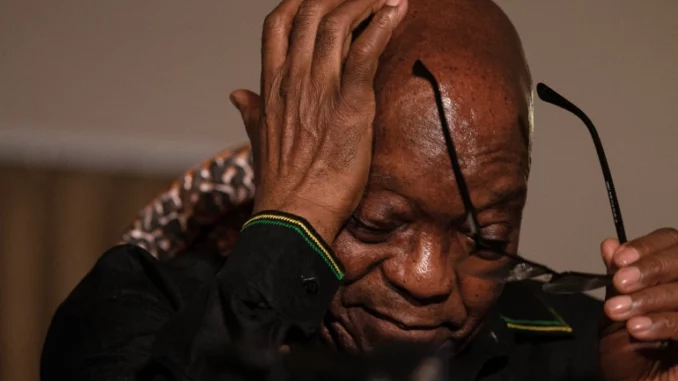 Former South African President Jacob Zuma, sentenced to 15 months in prison for stubbornly refusing to answer a Commission investigating corruption, finished serving his sentence last Friday, the Justice Department announced.
The ministry wrote in a statement: "All administrative procedures have been completed and the expiration date of the sentence marks the end of his detention."
His incarceration in July 2021 triggered an unprecedented wave of violence and looting in the country, leaving about 350 people dead. Two months into his sentence, Zuma was released on health grounds and placed under judicial supervision.
In a statement, the 80-year-old ex-leader, who had to step down in 2018 due to too many corruption scandals, reported "mixed emotions."
He thanked his supporters, who remain numerous in South Africa and continue to judge his incarceration "unjust and cruel". He compared the end of his sentence on Friday to the day he was released from Robben Island in 1973, after spending ten years there during apartheid alongside Nelson Mandela.
In December, a court challenged his release on medical grounds, ordering him to return to prison. He had appealed, and the decision was not yet known on Friday, when his sentence expired.
Zuma, who is still facing trial in a bribery case dating back more than 20 years, announced in late September that he was planning to return to politics.
He said he was available to "serve" the African National Congress (ANC), which has ruled the country for three decades. Torn by a war of currents, the ANC must decide in December whether to reappoint current president Cyril Ramaphosa as a candidate for the next presidential election, scheduled for 2024.