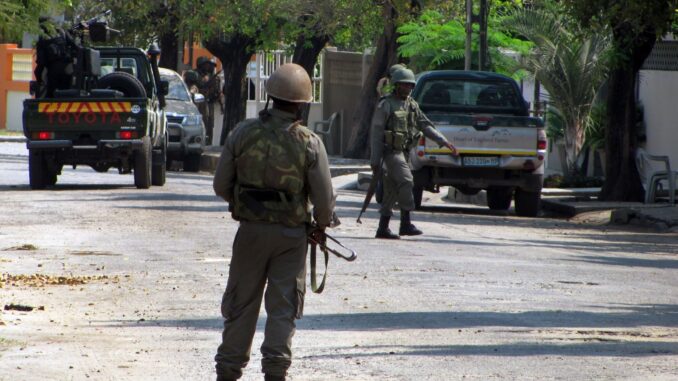 Mozambican police announced yesterday that they have intercepted 14 young people in Chimoio, central Mozambique, on suspicion of being recruited by rebel groups terrorizing Cabo Delgado, in the north of the country.
The group of Mozambicans, aged between 16 and 38, were travelling in a vehicle carrying passengers when they were approached by the police, said Mário Arnança, spokesman for the corporation in Manica province.
A 43-year-old woman, presumed to be of Zimbabwean nationality, was arrested on suspicion of involvement in the case.
The woman denies the charges, claiming that she was taking the group to participate in a performance of traditional dances in Inhambane, in southern Mozambique.
"We are talking to each [of the 14 involved] to ascertain whether the woman's claim is true or not, but so far we are finding the information strange," said the police spokesman, quoted by Mozambique Television.
The operation was triggered after one of the members alerted the authorities of the Equestrian Center neighborhood, in Chimoio, where the group members are said to have been selected.
Cabo Delgado province is rich in natural gas, but has been terrorized since 2017 by armed violence, with some attacks claimed by the extremist group Islamic State.
The insurgency has led to a military response since a year ago with support from Rwanda and the Southern African Development Community (SADC), liberating districts near gas projects, but new waves of violence have emerged south of the region and in neighboring Nampula province.
In five years, the conflict has left one million people displaced, according to the United Nations High Commissioner for Refugees (UNHCR), and about 4,000 dead, according to the ACLED conflict registration project.