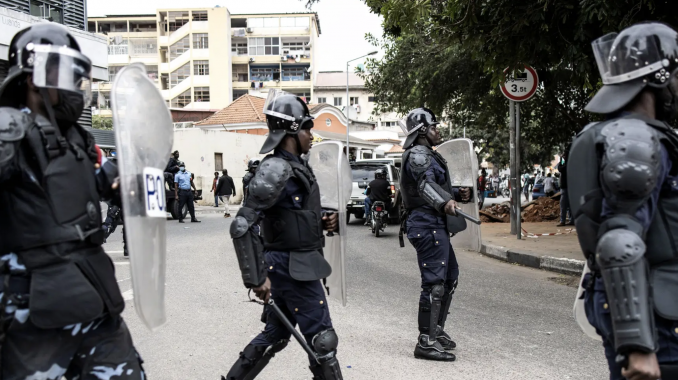 Angolan journalists have reported in recent weeks a certain tightening of their activities.
Some have been detained and others subpoenaed by the state investigative services for published articles.
There are calls, increasingly loud, for demonstrations and protests by the class.
The most recent case was the arrest of the journalist and correspondent of the Voice of Germany (DW), Borralho Ndomba, while he was covering a demonstration on the 8th of this month.
In this scenario, the board of the Union of Angolan Journalists (STJ) met with the police chiefs and received assurances from the Interior Minister that professionals would receive differentiated treatment.
The minister regretted the arrests. "It is necessary that journalists are very well identified so that the police can better identify them," said Eugénio Laborinho after a meeting with journalists.
The former president of the SJA, Avelino Miguel, also says he does not believe the words of the Interior Minister because, for him, the issue is beyond the minister, but he recalls that journalists have other tools to pressure the executive to change.
"It would not be an unusual case in the world for journalists to go on demonstration or strike. The SJA, the MISA Angola, the Organization of Women Journalists and others should take this step as a sign that things are not very good in the country in this sector," challenges Miguel.
Demonstrations or strikes are also supported by Lusa Rogério, for whom "journalists can and should resort to these means, if negotiations and dialogue do not result in the demonstration's ability." It is a right and is clearly enshrined. Journalists are no exception.