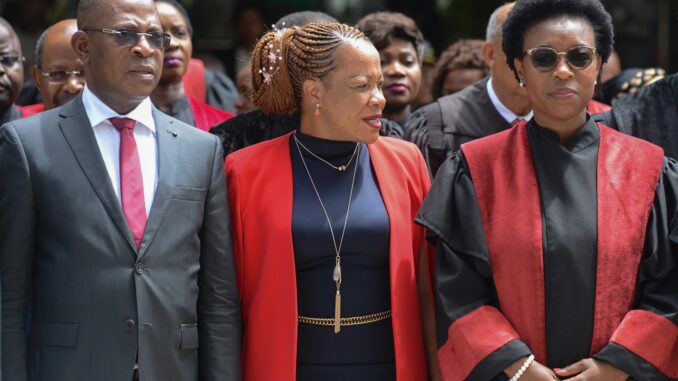 The number of complaints opened by the Mozambican Ombudsman, Isac Chande, rose 46%, reaching 700 complaints in the last 12 months, according to the annual information that the entity provided yesterday to Parliament.
From 2021 to 2022, there was also an increase in the number of concluded cases (cases that had a decision by the targeted entities), which rose 84% to 604 concluded cases, said Chande, speaking in the plenary of the Mozambican parliament.
The remarkable growth in closed cases was possible due to the undeniable collaboration of the various public administration institutions, which demonstrates a greater understanding on their part of the role of this body, the Ombudsman, Isac Chande, said.
There were 169 cases with a favorable response to the petitioner and 207 cases without legal grounds.
The courts have been at the center of the complaints "due to procedural slowness," he pointed out, followed by the ministries and the National Institute of Social Security (INSS).
To the deputies, the Provedor of Justice asked for more cooperation: "As happens in some countries, a specialized commission of the parliament could legally request clarifications from a public administration entity that is the target of a complaint from the Provedor of Justice," stressed Isac Chande.
While acknowledging that his role is to "mediate" between citizens and the public administration, Chande argued that it would be a mistake to devalue the role of the Ombudsman in a democratic rule of law.
"The answer to the role of the Ombudsman can be found in the former deputies who appealed to the body and saw their complaints attended to by the institutions they complained against," he declared.
The ruling party, Frente de Libertaço de Moçambique (Frelimo), with a parliamentary majority, approved the Ombudsman's annual report, while the main opposition party, Resistência Nacional Moçambicana (Renamo), and the third party, Movimento Democrático de Moçambique (MDM), voted against the document.