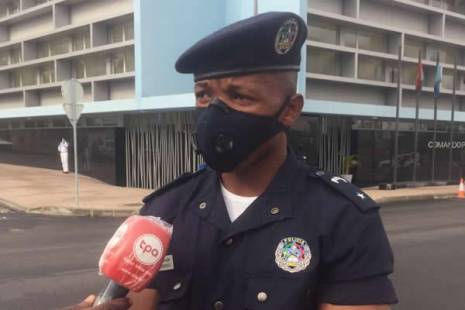 The National Police of Angola (PNA) denied the disappearance of a five-year-old child on the outskirts of the city of Namibe, capital of the province of the same name, as denounced on Thursday, 20, by Amnesty International (AI).
In a statement, the international human rights organization demanded the PNA to reveal the whereabouts of a five-year-old boy who disappeared after an operation by the corporation against a mocubal community in Ndamba on the outskirts of Namibe, the capital city of the province of the same name.
The AI said that during the operation 16 houses and other personal property including blankets, clothes and water containers were set on fire.
"The PNA strongly condemns the publication of such information, and informs that during the police action there was no disappearance of the child in question and that the child is in his family," says the PNA, whose note adds that the intervention was requested by the Court of Moçâmedes (Namibe) and conducted by a bailiff, to restore order "on a farm that had been illegally occupied by a group of citizens wielding blunt objects."
AI called for an "impartial, independent and transparent investigation into the incident."
According to the note, the child, "five-year-old Mbapamuhuka Hunter disappeared after a raid on October 12 by the Rapid Intervention Police that was triggered by a land dispute."
The intervention was led by the son of a former provincial police commander in Namibe province, named "Cunha," on "behalf of Mr. Cunha's widow, Antonia Fernanda, as part of a campaign to forcibly annex land in the Mocubal community adjacent to his commercial agricultural property."
Also according to the AI, five people were arrested during the operation but were later released.