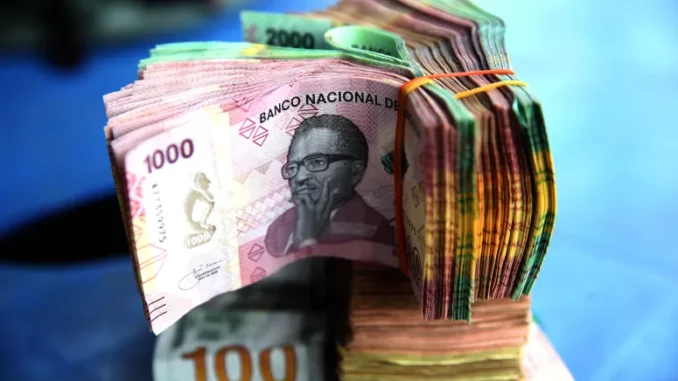 The consulting company Fitch Solutions foresees that Angola's national currency will counter the trend of appreciation against the dollar and fall to 470 kwanzas per dollar by the end of the year, depreciating another 7.3% next year.
"We anticipate that the kwanza will depreciate marginally in the rest of the year to 470 kwanzas per dollar, after having appreciated in 2021 and until the second quarter of 2022," write the analysts of this consultancy owned by the same owners of the Fitch Ratings agency.
In the analysis note on the evolution of the kwanza, sent to investors, Fitch Solutions said that "in the short term, the lower appetite of investors for currencies of emerging markets will lead to pressure for depreciation," so the forecast points to Angola's national currency falling 7.3 percent in 2023, to an average of 499 kwanzas per dollar, "essentially due to the slowdown in international prices and domestic oil production.
In the next three to six months, Fitch Solutions says the kwanza will counter the 18% appreciation from January to now, and should end the year around 453.93 kwanzas per dollar, which means a 26.4% appreciation, comparing the average 2021 exchange rate with the average 2022 exchange rate.
The forecast for next year points to a devaluation of 7.3%, to an average of 499 kwanzas per dollar, due essentially to the reduction in oil prices by 4.8% to an average of 100 dollars per barrel, and to the fall in domestic production, which should register a decrease of 3.5% next year "due to the chronic disinvestment in the oil sector and to the depletion of some wells," conclude the analysts.