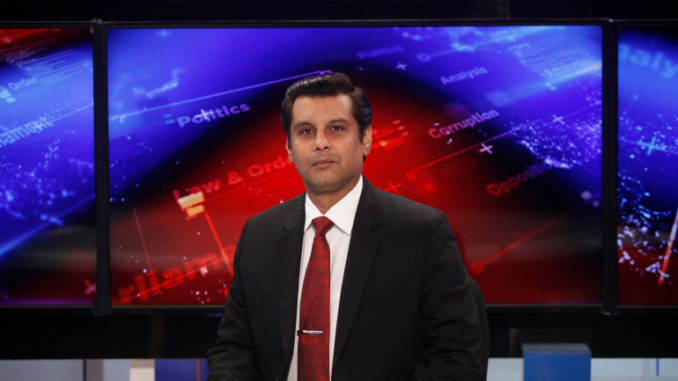 A star Pakistani television presenter who fled his country a few months ago to escape arrest on sedition charges has been shot dead in Kenya, apparently by police, Kenyan police said Monday.
Arshad Sharif was a vocal critic of Pakistan's all-powerful military and a supporter of former Prime Minister Imran Khan, who was toppled in April by a vote of no confidence.
"A Pakistani national was killed, allegedly by the police," Ann Makori, head of Kenya's Independent Police Oversight Authority (Ipoa), told reporters Monday.
"Our rapid response team has already been deployed to investigate the death of the journalist," she added.
According to a police report, the car carrying Sharif and another man was hit by nine bullets on Sunday night as it drove through a makeshift roadblock in a remote area about 40 km from Nairobi.
The report does not say who fired the shots, but says the car continued on its way until it reached the home of another Pakistani citizen.
There, Mr. Sharif was pronounced dead, with "a gunshot wound to the head that had penetrated from behind."
The report adds that at the time of the incident, the police were looking for a stolen car and a person who had just been kidnapped. But it does not explain what the connection is to Mr. Sharif's death.
In August, Mr. Sharif interviewed Shahbaz Gill, a close adviser to Imran Khan, on the Ary News channel, where he urged army officers to disobey orders that were contrary to "the will of the majority (of the people).
These statements were considered seditious by the authorities. Ary News was then briefly prevented from broadcasting by the media regulatory authority and an arrest warrant was issued for Mr. Sharif, who then left the country.
The channel later announced that it had "severed (its) ties" with the presenter.
Mr. Gill was arrested after his interview on Ary News. Imran Khan later claimed that his adviser had been tortured and sexually abused in detention, which led to several court appearances on charges of contempt of court and violation of the anti-terrorism law, which have since been dropped.