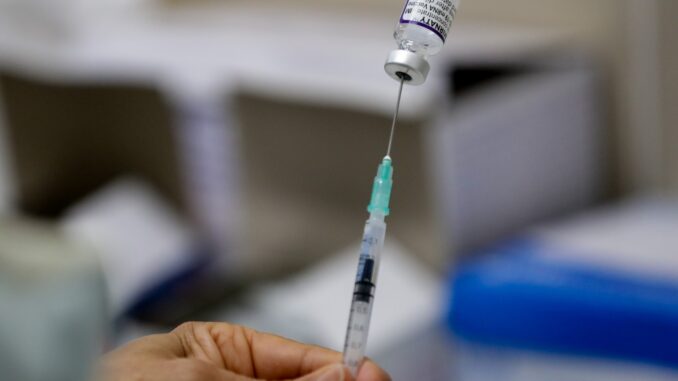 Guinea-Bissau has managed to vaccinate against coronavirus 50% of the target population, but only 18% of the total population is fully vaccinated, according to a paper released in the Annals of the Institute of Hygiene and Tropical Medicine.
"After three mass campaigns in the Autonomous Sector of Bissau, Biombo and Bafatá and two in the other health regions associated with routine activity in the vaccination centers of Bissau and corresponding to a year of vaccination activities (April 2021-April 2022) the country managed to reach the coverage of 50% of the target population," says the article signed by Plácido Cardoso, Gizelo Mendonça, Cadija Mané and Asson Có.
The first vaccination campaigns in Guinea-Bissau against covid-19 had as target audience people from 18 years old.
Regarding the coverage of the general population, which totals 1,938,553 people, the article states that only 18% of the population has the complete vaccination, at least two doses, and 27% of the population took one dose.
By regions, Bijagós and Bolama have the most people with complete vaccination, respectively 43 and 34%, followed by Farim and Quinara (both with 24%), and Gabu and Tombali (with 23%).
The Autonomous Sector of Bissau and the region of Bafatá, both with higher population density, have a complete vaccination rate of 16% of the total population.
"Despite the progress made in the vaccination process, the country continues to face serious challenges to get populations vaccinated, especially to complete the vaccination or booster dose," the article notes.
The article notes that there is still some "resistance" from some segments of the population, particularly those "considered to be risk groups, those with chronic diseases, pregnant women and women of childbearing age."
"Awareness work and communication need to be strengthened," the article stresses, adding that a campaign implemented and targeted at women allowed to increase the vaccination rate.