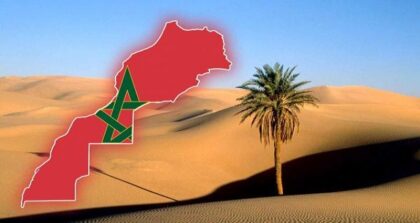 Morocco welcomed the adoption by the UN Security Council of resolution 2654 extending the UN mission in the Sahara (MINURSO) for another year and urging the real parties to the conflict including Algeria to act in good faith towards a realistic solution based on compromise.
The position was expressed by the Moroccan foreign ministry in a statement following the adoption Thursday of the resolution by all the Security Council members, save the abstention of Russia and Kenya.
The resolution falls at a context wherein Morocco has gathered momentum and growing international support for its territorial integrity with 30 countries already operating consulates in the Sahara and over 84% UN member countries that do not recognize the Algeria-backed separatist entity.
"The new resolution, while enshrining the previous achievements of Morocco, is a resolution of confirmation and evolution," says the ministry, adding that it is a confirmation resolution that reaffirms the framework of the political process, its stakeholders and its purpose, the statement said.
Actually, the resolution stresses the need to continue the round table format for talks to reach a peaceful solution based on compromise with the participation of Algeria, Mauritania and the Polisario.
A realistic solution based on compromise can only be materialized within the framework of Morocco's autonomy plan, the foreign ministry said, voicing satisfaction at the continuous appreciation of the UN Security Council of the autonomy plan since its release in 2007.
The resolution is a confirmation of the finality of the political process, since the resolution reiterated that the political solution should be "realistic, pragmatic, sustainable and based on compromise", which can only be the Moroccan Autonomy Initiative, whose pre-eminence was again reaffirmed by the Security Council, explains the statement.
The Council also urged Algeria to uphold its responsibility and allow a census of the population held by the Polisario in the Tindouf camps in South Western Algeria, the statement said, noting that "the resolution systematically cites Algeria whenever there is a reference to Morocco."
The new resolution also lambasts the Polisario for hindering MINURSO work and urges the separatist front to enable the UN mission to conduct safe and regular resupply of its teams, while welcoming Morocco's full cooperation with the MINURSO.
The Council has also implicitly voiced concerns over Algeria's embezzlement of humanitarian aid targeting Tindouf camps population and urged Algiers and its Polisario proxies to implement best practices in aid distribution while ensuring registration of the camps' dwellers.