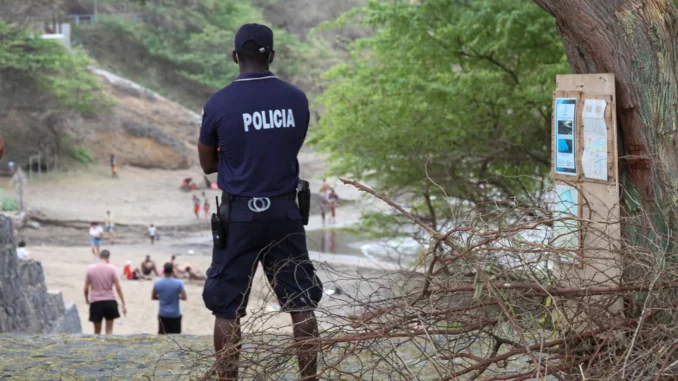 The Cape Verdean police announced the seizure of 2,550 rounds of ammunition from Portugal at the customs warehouses in the city of Praia, raising to over 4,600 projectiles seized at the same facilities in less than two months.
The Praia Tax Section Command said in a statement that the seizure of 12mm ammunition took place at the A and B warehouses of Enapor, the company that manages Cape Verdean ports, in Achada Grande Trás.
In a joint operation with the Fiscal Guard and the Customs of Praia, the same source said that the seized material was from Portugal and was found inside two drums, whose recipients are different people.
The Cape Verdean police also reported that on Monday they seized a firearm and 337 rounds of ammunition of various calibers in warehouse B of ENAPOR, coming from the Netherlands.
On September 1, the same Cape Verdean force reported the seizure of 1,750 hunting ammunition at the Praia Customs House from France, four days after having confiscated 400 projectiles shipped from the United States.
Since 2020, the country has a new process for customs clearance of small goods, an investment in scanners, to make customs clearance more agile, more transparent and more secure.
The image analysis devices allow the control of the entry of illicit and dangerous goods into the country, including weapons and ammunition and drugs.
On July 21, the PN reported that it seized more than 5,000 weapons in a year and a half only in Santiago Sul, in a region that includes the municipalities of Praia, Ribeira Grande and São Domingos, and destroyed 1,000 weapons with final judgment, 400 of them handmade and 600 of them bladed weapons.
With regard to ammunition, seizures continue to happen in the country, but the data point to a slight decrease, thanks to the control of air and sea borders.
"There is a new classification in order to cover and also penalize in a stronger way those who manufacture these weapons, and the same is also said in relation to imports, particularly of ammunition," warned the Minister of Internal Administration, Paulo Rocha, at the time.