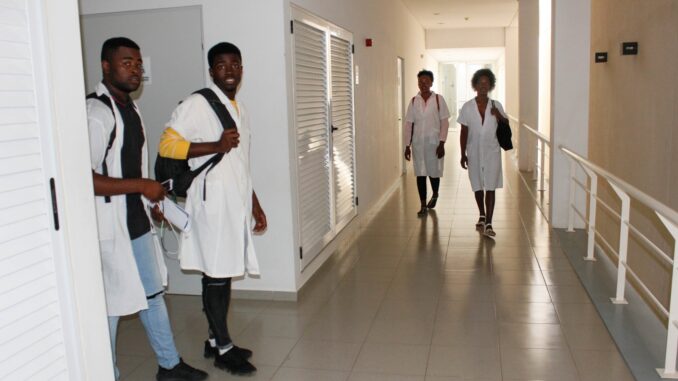 The National Union of Higher Education Teachers (SINPES) announced this Tuesday afternoon the suspension of the teachers' strike, which had been going on since October 24.
In statements, the secretary-general of SINPES confirmed that classes will resume on Thursday, February 3, throughout the country, but if the executive does not meet the divisive issues that are on the list of demands, the academic community will immediately go on strike, starting February 27, 2023.
"We hope that in the first round of negotiations, which is scheduled for the first fortnight of February 2023, the government has answers," warned Eduardo Peres Alberto, noting that otherwise, "the academic community will go on strike immediately, starting February 27, 2023."
Alberto stressed that SINPES decided to "give the negotiating team a vote of confidence."
We tried to contact Ministry of Higher Education officials but did not get any response.
The strike began on October 24th and, among the points on the list of demands, are wage increases and better working conditions.