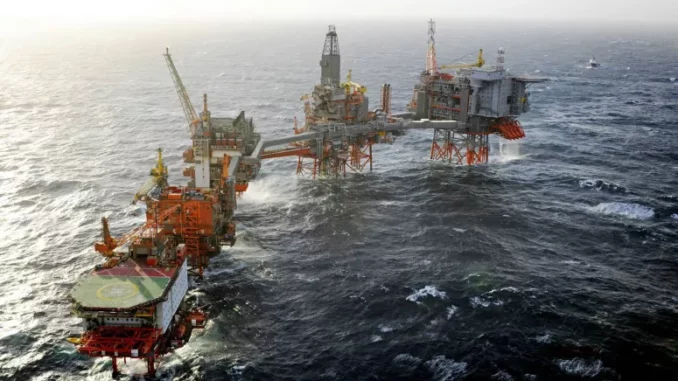 A new oil well has been discovered in Block 15, located about 365 kilometers northwest of the coast of Luanda, announced the Angolan government, ExxonMobile Angola and other partners in the oil block.
According to a statement from the National Oil, Gas and Biofuels Agency (ANPG) the new discovery was made in the Bavuca Sul-1 exploration well, which is part of the Block 15 redevelopment project.
The document notes that the well encountered 30 meters (98 feet) of high quality sandstone containing hydrocarbons, and was drilled through a water sheet of 1,100 meters (3,608 feet) by the Valaris DS-9 drillship.
"As operator of the Block, ExxonMobil is implementing new technologies and a multi-year drilling program, expecting to produce approximately 40,000 barrels of oil per day, which will help offset natural production declines," the note said.
In Block 15, 17 discoveries were previously made, namely Hungo, Kissanje, Marimba and Dikanza, in 1998, Chocalho and Xikomba, in 1999, Mondo, Saxi and Batuque, in 2000, Mbulumbumba, Vicango and Mavacola, in 2001, Reco-Reco in 2002, and Clochas, Kakocha, Tchihumba and Bavuca, in 2003.
The president of the board of ANPG, Paulino Jerónimo, quoted in the statement, welcomed this discovery and its significance.
Angola continues, in fact, to have oil potential and ANPG and its partners will continue to do everything to make this a productive and profitable sector," he stressed.
In turn, the President of ExxonMobil Upstream Company, Liam Mallon, highlighted that the American multinational is optimizing this resource and creating value for the Angolan people, for the Government of Angola, for its partners and for its shareholders".
Liam Mallon stressed that ExxonMobil's development strategy continues to yield positive results, providing affordable energy to meet the world's growing demand for energy while reducing its emissions.