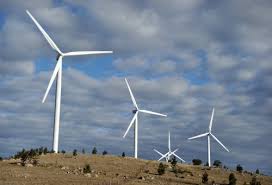 The Prime Minister of Cape Verde, Ulisses Correia e Silva, said today that the country plans to anticipate the goal of 50% of electricity production from renewable energy expected for 2030, given the new projects underway.
"The energy transition will be accelerated. About 40 MegaWatts of new capacity, solar and wind will be completed in 2023," said Ulisses Correia e Silva, at the opening of the debate in Parliament on the State Budget proposal for next year.
"A memorandum of understanding was signed with Cabeólica to increase wind production capacity in the country, here in Praia, from 11 to 24 MegaWatts, and the structuring project of the Santiago hydro-pumping plant is being prepared to operate in 2026," he added.
Thermal power plants currently guarantee about 80% of the electricity produced in Cape Verde, and the country has no refining capacity, importing these fuels, a bill that has skyrocketed in recent months due to the inflationary crisis caused by the war in Ukraine.
According to Ulisses and Correia e Silva, a "strong energy efficiency plan, through efficient management and technologies, more efficient consumption and loss reduction" will also be implemented in 2023.
"With the solar projects awarded to independent producers for the islands of Sal, Boa Vista and São Vicente, the small solar projects in the remaining islands that are under implementation, with these investments will create the conditions to exceed 30% of renewable energy penetration in 2025," he pointed out.
"With the strategic projects already identified and under negotiation with partners will be created the conditions for Cape Verde to exceed the goal of 50% renewable energy in 2030 and perhaps sooner," added the Prime Minister.