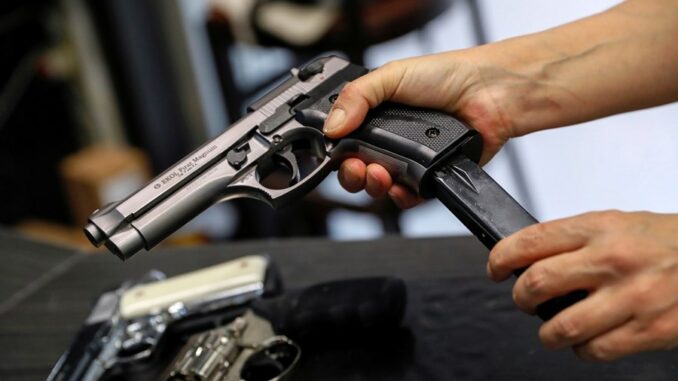 The National Police (PN) of Cape Verde conducted almost 17 thousand searches between January and September, clarified two thirds of the total, and made more than 75 thousand seizures, including 545 firearms, declared yesterday an official source.
The data were advanced, in the city of Praia, by the national director of the National Police, Emanuel Estaline Moreno, indicating that between January and September this year that police force clarified 66.8% of the 16,758 occurrences recorded nationally.
During the solemn session to commemorate the 152nd anniversary of the creation of the Cape Verde Police Force, now the National Police, the same official revealed that 151,100 operations were carried out, including various inspection actions and police interventions in general, 23% more compared to the same period in the previous year.
In the period under review, the Cape Verdean police also made 2,801 arrests, 9% more than last year, and 75,591 seizures, including 545 firearms, 4,709 ammunition and 2,899 white weapons.
Still during the ceremony, it was revealed that from 2018 to 2022 14,000 ammunition seized by the Praia Fiscal Section, one of the institutions and police officers who received commendations, were decorated and honored by the Government.
Emanuel Moreno also said that in nine months of this year that police force inspected 115,793 drivers, in a daily average of 317 road inspection operations conducted throughout the country.
In total, 7,853 administrative offense notices were issued and 151 drivers were arrested and sent to the Public Prosecutor's Office for driving with excess alcohol in their blood.
Despite the difficulties and the crisis that the country is going through, the director said he continues to hope for "better days" for the class, mobilizing more resources so that the PN can continue to be well equipped, modernized and to fulfill its mission.