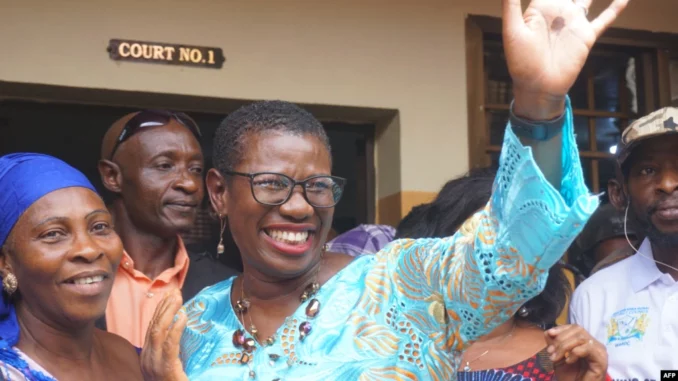 Sierra Leonean MPs have passed a law reserving one-third of the seats in the West African country's National Assembly for women.
After several hours of debate on Tuesday, they unanimously adopted the law, which provides that one in three members of parliament, as well as one in three local councillors, should be women.
"I am so happy," said Gender and Children's Affairs Minister Manty Tarawalli in the Assembly after the bill was passed. The bill must now be signed by President Julius Bio.
It was one of the head of state's signature promises during the 2018 presidential campaign, but it took the government three years to get the text approved. "We want men and women to work together to make a better society," said Rugiatu Rosy Kanu, an opposition MP who co-chairs a parliamentary committee on gender and children.
Ibrahim Tawa Conteh, an MP from the ruling party, pointed out that while women make up 52% of the population, "there are only 19 women MPs out of 146 in this parliament. In Senegal, a law reserves half of the seats in parliament for women, but in practice, the number of women MPs has never exceeded 44%.