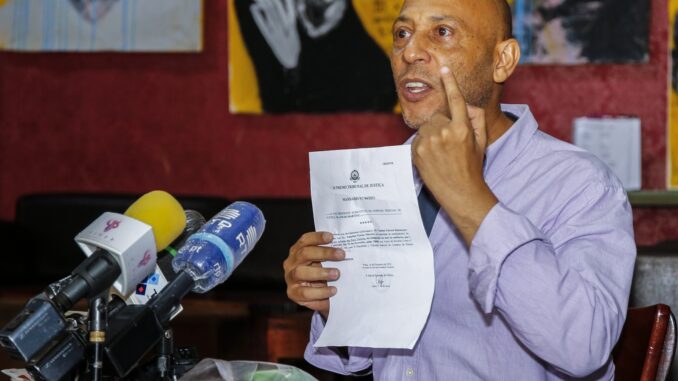 The former Cape Verdean deputy Amadeu Oliveira will appeal his sentence of seven years in prison for aiding, as a lawyer, the escape of a client convicted of murder, assured today the defense, which is waiting to receive the ruling to move forward.
Speaking to the media, Felix Cardoso, who is part of the defense team of Amadeu Oliveira, promised that will appeal the ruling, read on November 11 by the Court of Appeal of Barlavento, in São Vicente.
However, he said he will only move forward after receiving the ruling and analyzing it. "They've gone to make the necessary corrections, then they'll make it available," said Cardoso, who hopes to have the document in hand within two or three days.
"The whole strategy of the appeal, in large part, will be drawn from the content of the text of the decision itself, regardless of other arguments that will be presented," insisted the same source, adding that from the receipt of the ruling the defense will have 15 days to move forward with the appeal.
According to Lusa, the Barlavento Court of Appeal applied a single sentence of seven years' imprisonment to Amadeu Oliveira, finding that the crimes of attack against the rule of law and offending a collective person were proven.
The Court decided for the loss of the deputy's mandate and, if the decision is final, Oliveira should also be barred from being reelected and from holding any other political office for four years, after serving the sentence.
During the trial, the defense asked for his acquittal, while the Public Prosecutor's Office asked for at least seven and a half years in prison.
Deputy Amadeu Oliveira had already had his mandate suspended by the National Assembly since July 28 to stand trial in this case, and in the meantime was replaced in parliament by the president of the Independent and Democratic Cape Verdean Union (UCID), João Santos Luís.