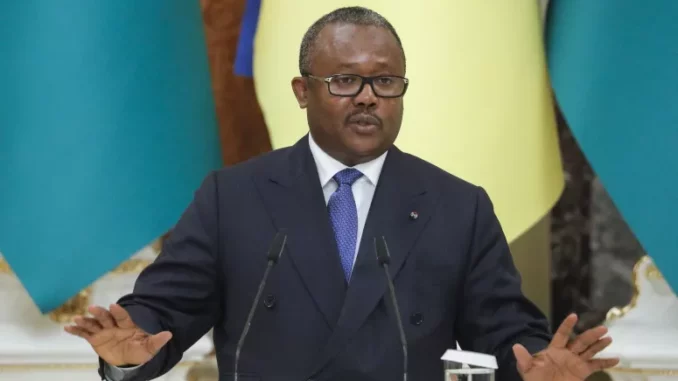 The President of Guinea-Bissau, Umaro Sissoco Embaló, asked today the new attorney general of the Republic (PGR), Edmundo Mendes, to avoid adjustments of accounts in the institutions and he promised to act on the basis of objectivity, fairness and impartiality.
At the inauguration of Edmundo Mendes, who replaced Bacari Biai in office, the Guinean President asked the new attorney general to review his posture as a man of state.
"To tell the new attorney general, if you notice my Presidency of the Republic, it is not a presidency of wars, I am a pacifist inside and outside the country. I do not follow the dynamics of war, nor of settling scores," Sissoco Embaló noted.
After shaking hands with Bacari Biai and Edmundo Mendes, the Guinean President promised to be "very attentive" to the new PGR's performance, as a law enforcer and lawyer of the state, he said.
"I think the culture of hate has to be left aside. I think we have to leave the settling of scores outside the institutions," Umaro Sissoco Embaló said, stressing the fact that both he and Edmundo Mendes are "young.
The President of Guinea-Bissau asked Edmundo Mendes to also review the way he has been running the Economic Community of West African States (ECOWAS) and the country itself.
Umaro Sissoco Embaló said he always chooses concerted action as a way to act.
The head of state also asked the new OPG to "analyze well" the positive aspects of his first term in office and thanked Bacari Biai for his performance and loyalty.
Edmundo Mendes, who has already been Attorney General between 2011 and 2012, was also national director of the Judicial Police, Minister of the Interior and is currently a lecturer at the Bissau Faculty of Law, promised to "work within normality, within legality, in defence of democracy".