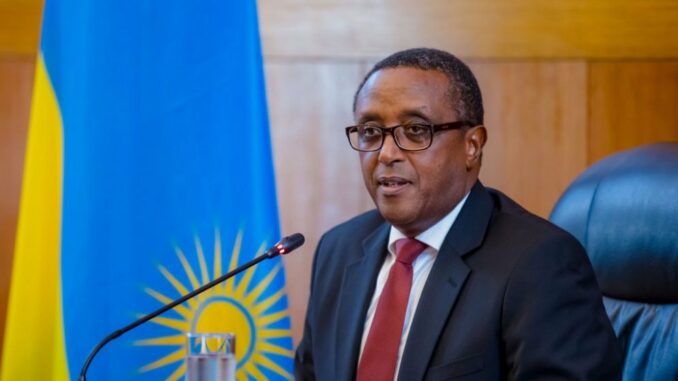 The Democratic Republic of Congo and Rwanda began Wednesday new talks in Luanda to try to end recent tensions in eastern DRC and after the failure of a ceasefire agreement reached in July.
The Congolese president, Felix Tshisekedi, arrived in the early afternoon in a hotel in the center of the Angolan capital, a journalist noted. The Rwandan president Paul Kagame, who was announced, is finally represented by his Minister of Foreign Affairs, Vincent Biruta.
The delegations were received by the Angolan president and mediator appointed by the African Union, Joao Lourenço. The eastern DRC has been plagued for nearly 30 years by violence from armed groups, many of them inherited from wars that bloodied the region in the wake of the 1994 Rwandan genocide.
After a lull, the region has seen a resurgence in tensions since late October. The rebels of the M23 ("March 23 Movement"), a former Tutsi rebellion that took up arms again at the end of 2021, blaming Kinshasa for not respecting agreements on the demobilization of its fighters, have gained ground by advancing on Goma (east).
The DRC accuses Rwanda of supporting this rebellion, which Kigali systematically denies. Kinshasa said Tuesday that it was "out of the question" to discuss with the M23 rebels before they withdraw from the areas they occupy in the east of the country.
A cease-fire was agreed in July in Luanda. But the agreement between the heads of state of the two neighbouring countries was immediately violated on the ground.
Burundi's head of state, Evariste Ndayishimiye, who is also chairman of the East African Community (EAC), is in Luanda, as is former Kenyan president Uhuru Kenyatta, as the EAC's peace facilitator for the DRC.
The seven countries of the organization – Burundi, Kenya, Uganda, DRC, Rwanda, South Sudan and Tanzania – decided in June to send a regional force that is currently being deployed. The EAC has announced upcoming peace talks in Nairobi.
But Kinshasa said Tuesday that talks with the M23 rebels were "out of the question" until they withdrew from the areas they occupy in the east of the country.