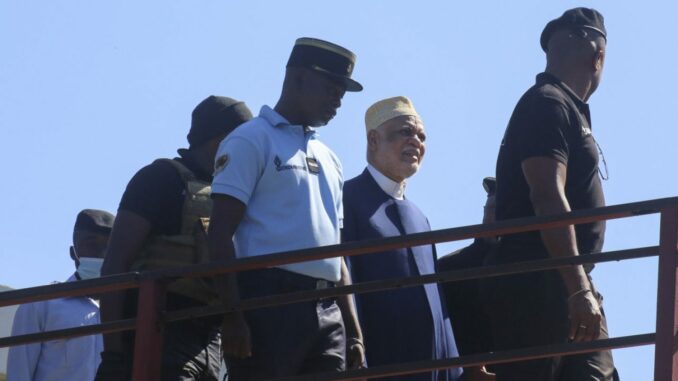 Former Comorian President Ahmed Abdallah Sambi, 64, who is also the main opponent of the current Head of state, was sentenced on Monday to life imprisonment in a trial for "high treason" which he denounced as unfair.
The State Security Court is a special court whose decisions cannot be appealed. Mr. Sambi "is sentenced to life imprisonment and the loss of all political and civil rights," i.e., his right to vote and stand for election, and "the court orders the confiscation of his property and assets for the benefit of the public treasury," read President Omar Ben Ali at the hearing.
Mr. Sambi is accused of being involved in the "economic citizenship" scandal. The former president (2006-2011) passed a law in 2008 allowing passports to be sold at high prices to those seeking nationality. This was a way of bolstering the state's coffers by offering an administrative home to tens of thousands of "biduns", Bedouins from the Gulf States who are considered second-class citizens in their homeland and are deprived of identity documents.