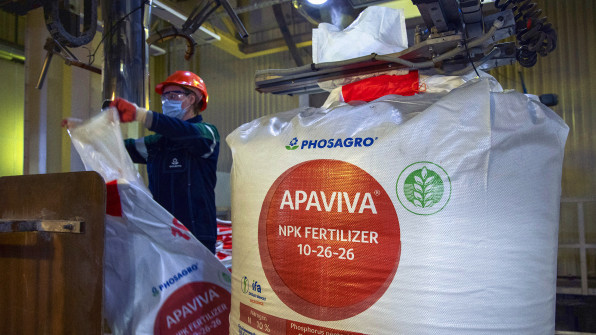 A first shipment of Russian fertilizers left the Netherlands on Tuesday for Africa under the UN-backed agreement to facilitate exports of these products, which have been hampered since the invasion of Ukraine on February 24.
As announced by the United Nations, this first shipment of 20,000 tons of fertilizer is being transported by a ship chartered by the World Food Program (WFP) headed for Mozambique and will have Malawi as its final destination.
The shipment, which was due to leave last week, is the first in a series of Russian fertilizer deliveries to African countries that were blocked at European ports and have been donated by a Russian company.
In total, the donation is 260,000 tons and, according to UN Secretary-General António Guterres, will help "alleviate humanitarian needs and prevent a catastrophic loss of crops in Africa in the middle of the sowing season."
The initiative is part of the agreement that Ukraine and Russia sealed last July, with the support of Turkey and the UN, which also allowed the resumption of Ukrainian grain exports through the Black Sea.
Although the Western countries' sanctions against Russia do not affect food and fertilizers, according to Moscow, its exports of these types of products have been practically paralyzed due to restrictions by logistics companies or difficulties in securing shipments.
The UN has been warning for months about the danger posed by the sharp rise in fertilizer prices since 2019, with a 250% increase, making them unaffordable for many farmers in developing countries.
Consequently, the UN fears that crops will be damaged and cause a serious food crisis, especially in Africa.