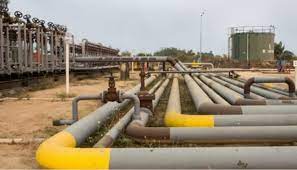 The Angolan government on Wednesday approved changes to the investment contract for the Angola LNG project, in order to allow for the continued operation of the plant, according to a statement from the Council of Ministers.
The document does not specify what changes were negotiated between the Ministry of Mineral Resources, Oil and Gas, the National Oil, Gas and Fuel Agency, Angola LNG Limited, state oil company Sonangol and multinationals in the sector Cabinda Gulf Oil Company Limited (Chevron), BP Angola, Total LNG Angola and Eni Angola Production BV.
The investment contract for the project, one of the largest in the Angolan oil and gas industry, dates back to 2007.
The project plans to collect, process and release 5.2 million tons of liquefied natural gas (LNG) annually on the global market and also supply the Angolan market to help meet the energy needs of industry and local consumption.
The Council of Ministers also approved the extension of the date of the first crude oil survey in the Forsythia Gardenia development area in Block 17/06 until September 30, 2024 to ensure the continuity of studies.
The session also appreciated the preliminary version of the draft law on the new administrative political division that provides for the clarification of inter-municipal and inter-provincial border limits and the transition from the current 18 to 20 provinces, as well as from 164 to 581 municipalities.
The proposal for the General Labor Law was also considered for submission to the National Assembly, "a diploma that contains a set of rules adjusted" to the "social and economic reality of the country, whose goal is to conform legal-labor relations with constitutional principles and international labor conventions.
Among the changes contemplated in the proposed law are the establishment of telework of the open-ended contract, as well as specific labor rules for the student worker.