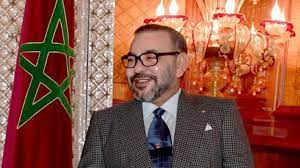 Morocco's soccer team has reached for the first time in its World cup history the last eight after beating Tuesday Spain 3-0 on penalties following a pulsating scoreless 90 minutes and extra-time clash between the two teams.
Immediately after the end of the match, King Mohammed VI had a phone call with the President of the Royal Moroccan Football Federation, Fouzi Lekjaa, and the coach of the national team, Walid Regragui, to express his sincere congratulations to the players and to the technical and administrative staffs who gave the best of themselves and achieved an excellent performance during this major sporting competition.
The King hailed the historic performance of the players who have lived up to the expectations and aspirations of the large and valiant Moroccan public that supports them in Morocco, Qatar and around the world, calling on them to stay the course in this competition, to continue to honor the national soccer and to carry high the flag of the Kingdom.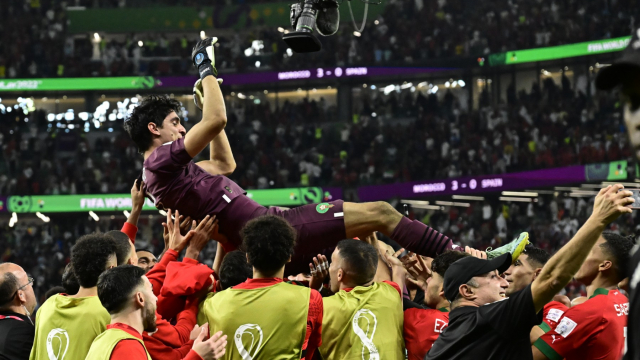 With this victory, the Atlas lions make history advancing to the quarter finals gathering best teams on the planet. The North African team started the game on the front foot against Spanish players who got hold of the ball and dominated possession but Morocco decided to sit in a compact shape and they made it hard for Spain to create chances of scoring.
Dani Olmo had Spain's best opportunity midway through the second period with a ferocious free-kick but Morocco's goal-keeper Yassine Bounou did well to push the ball away. Opportunities were few for both teams which played extra-time after 0-0 draw.
Morocco was close to opening the scoring in the first-half of extra-time through Walid Cheddira as he ran clean through on goal. After a series of attacks from Spain towards the end of the game, Morocco held out for penalties, a test of frayed nerves and tired legs following a goalless 120-minute game.
The Moroccans finished winners (3-0) with Hakim Ziyech, Abdelhamid Sabiri and Achraf Hakimi scoring the decisive kicks. The Atlas Lions have done it. Moroccan defenders as well as their goalkeeper deserve their win which sparked spontaneous scenes of celebration across the North African Kingdom and in world capitals hosting the Moroccan diaspora.
Before playing against Spain, Morocco finished top of their group in the last-16 for the first time since 1986. In Qatar World cup finals, the Atlas Lions came through the opening three matches unbeaten against Croatia, Belgium and Canada. Now, they have reached the quarter finals and may go even further in the tournament.