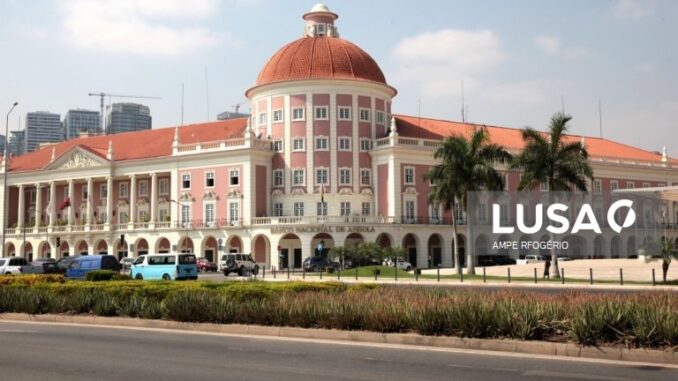 The National Bank of Angola (BNA) has announced on Tuesday, the termination of its foreign exchange control department and the strengthening of the areas of inspection and monitoring, an internal "reorganization" aimed at "improving the effectiveness of preventive supervision" of money laundering.
The BNA, in a statement, justifies the end of the mission of the foreign exchange control department as a result of the implementation of the exchange rate regime defined by the market, which contributed to the "elimination of the need for licensing foreign exchange transactions.
According to the note, the BNA began, in late 2017, a set of reforms in the foreign exchange market with the aim of implementing a flexible exchange rate regime, defined by the market based on demand and supply of foreign currency.
The reforms also aim to remove administrative restrictions and make foreign exchange transactions more fluid.
The market exchange rate "promotes a more efficient allocation of foreign currency by making the administrative controls associated with foreign exchange operations carried out by the central bank redundant," the statement read.
"Thus, by implementing the market-defined exchange rate regime, the BNA has been eliminating the need for licensing foreign exchange operations," justifies the Angolan central bank.
With the discontinuation of the services of the foreign exchange control department, the BNA proceeded to strengthen its inspection and monitoring areas, with the aim of ensuring that commercial banks have implemented adequate controls, processes and procedures to "ensure legitimacy of all banking operations performed, including foreign exchange operations.
This internal reorganization, argues the BNA, will improve the effectiveness of its preventive supervision of money laundering and financing of terrorism in the banking sector, covering operations in domestic and foreign currency, and thus strengthen the sustainability of the sector.
The implemented reforms also served to "enhance the possibility of commercial banks in validating the legitimacy of all foreign exchange transactions processed at the request of their customers, already defined in the legislation and regulations on the prevention of money laundering.
Operators in the financial system will now interact with the BNA's statistics department, "for the purposes of reporting statistical data related to foreign exchange matters," and with the financial conduct department, "for clarification of doubts or any transactions in which the intervention of the central bank is required.