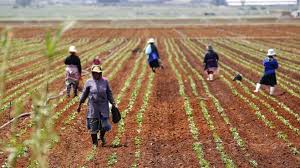 The United Nations Development Programme's representative in Guinea-Bissau, Tjark Engehoff, urged the country on Monday to adopt the green economy model and involve civil society and young people.
The UN official was speaking at the opening of a seminar for national restitution of the commitments made at the 27th session of the conference of the parties to the United Nations convention on climate change, held in Egypt last November.
The meeting, promoted by the Ministry of Environment and Biodiversity, brought together members of the Guinea-Bissau government, representatives of civil society organizations, and international partners.
Tjark Engenhoff considered that Guinea-Bissau and all countries of the African sub-region should bet on a new economic and social model "based on the green/blue economy" because of some advantages they have.
The UNDP representative said that the goal can be achieved if Guinea-Bissau invests in a permanent dialogue about the commitments made by the country in the Paris Agreement, involving civil society and young people.
He also suggested improving the collection and production of data on targets and gains achieved by the country on issues of adaptation and mitigation of climate change, particularly in the context of protected areas, and also proposed the use of technological means to control forests and logging.
Tjark Engehoff sees Guinea-Bissau raising resources to address climate change mitigation and adaptation from the carbon market, but urged the country to open a "deep debate to forge a green agenda."
The Guinean Deputy Prime Minister, Soares Sambu, announced that the country views as "immediate priorities" the implementation of the recommendations and commitments made at COP27.
Sambu announced that a national dialogue on protected areas will be held in 2023 to listen to the population about the ways forward on issues of conservation and valorization of natural resources, he said.