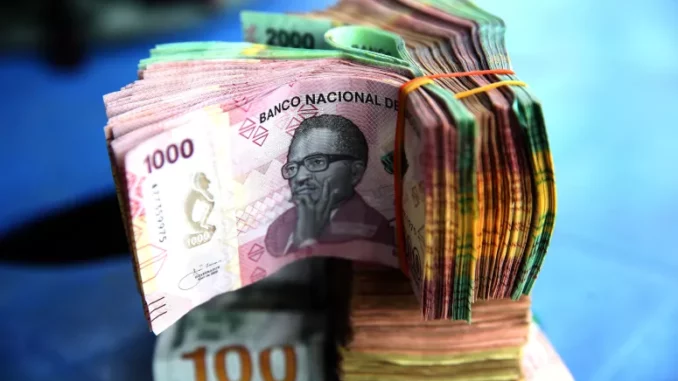 The Angolan State has collected until September 2022, 10,300 billion kwanzas (19 billion euros), 70% of which is related to tax revenue from the oil sector, announced the president of the General Tax Administration (AGT).
The official was speaking on Wednesday during a meeting with journalists where he presented data on tax revenue and two new services that will be launched later: a dedicated line for complaints and a portal for scheduling appointments at tax offices.
According to the head of AGT, tax revenue in the first nine months of 2022 is already above the total recorded last year, when it reached 9.8 billion kwanzas (18 billion euros), with about 70% of the total generated by the oil sector (7.079 billion kwanzas or 13 billion euros).
Among the non-oil revenue, VAT was the tax that most contributed to the State's tax collection, totaling 900 billion kwanzas (1.7 billion euros) in the third quarter of 2022, about a third of the total (3,200 billion kwanzas or 5.9 billion euros,) a 22% increase over the same period of the previous year.
This was followed by the Industrial Tax (applied to companies), the IRT (Tax on Income from Work), the Import Tax, Tax on Investment of Capital, among those that weigh most on the Angolan State's revenues.
José Nuno Leiria also underlined AGT's intention to get closer to taxpayers and citizens in general in 2023, presenting some initiatives that will be put into operation this year.
AGT will now make the "Denunciation Hotline" (923 167 012) available, creating a dedicated channel for complaints and claims regarding tax administration, which is expected to provide "greater speed and assertiveness in the processes," he said.
In addition, next week it will be possible to schedule tax administration related acts through an online platform. Among the measures to be implemented next year is a "strategy to massify the collection of the MVT (Motor Vehicle Tax) and IP (Property Tax), as well as the creation of notification systems for taxpayers, via sms and email, to alert them to the fulfillment of their tax obligations.