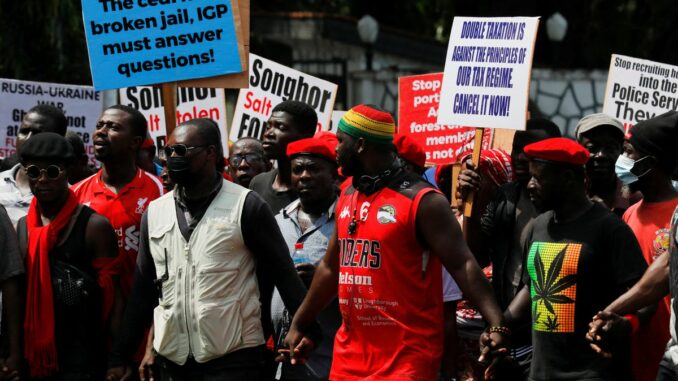 Inflation of more than 50%, collapse of the currency, doubling of prices at the pump… Ghana is currently going through a serious economic crisis.
With inflation at an all-time high of more than 50 per cent, the local currency, the cedi, plummeting by 50 per cent, prices at the pump doubling and a debt load that swallows up half of the government's revenue, Ghana is in the grip of a severe economic crisis. Its worst in decades.
The government signed a $3 billion bailout agreement with the International Monetary Fund on Tuesday to shore up its public finances, but economic stability is still a long way off.
Until a few years ago, Ghana was a model of economic and political stability in a West African region plagued by coups and violence from jihadist groups. But like much of the continent, the country struggled to recover from the downturn caused by the global pandemic, before being hit hard by the economic fallout from the Russia-Ukraine war.
How did Ghana get here? Ghana, which before the pandemic was held up as an example in Africa for its high growth rates, rising oil production and strong investor interest. The government took a long-term view: it spent heavily on social programs such as free secondary education and training programs.
But its high debt level was a looming problem. Since the beginning of the year, the local currency has devalued by more than 50 per cent against the U.S. dollar. This has contributed to a $6 billion increase in the value of the debt.
An important part of the agreement with the IMF is to return the country to sustainable debt through restructuring, asking investors to exchange their bonds for new ones maturing later.