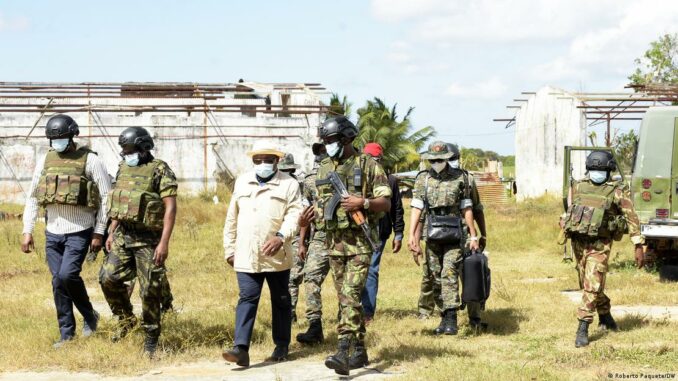 The Mozambican Head of state "received congratulations from the Peace and Security Council of the African Union (AU) for the efforts aimed at facilitating humanitarian assistance and reconstruction and development of the northern region of Cabo Delgado province, affected by outbreaks of terrorism," reads a statement from the Mozambican Presidency.
The AU security council also appreciated and noted the commitment of Mozambique, the forces of the Southern African Development Community (SADC) and Rwanda in "combating terrorist threats" and "stabilizing the security situation in the region" of Cabo Delgado.
The African Union body condemned the "terrorist attacks and the attempt to expand their activities to neighboring provinces in the northern region of Mozambique," considering that the situation is affecting "the lives and livelihoods of civilians.
The African Union also expressed "gratitude" to the European Union (EU) for "financial support of more than 14 million euros for peace building in Mozambique."
Cabo Delgado province has faced an armed insurgency for five years with some attacks claimed by the extremist group Islamic State.
The insurgency has led to a military response since July 2021 with support from Rwanda and SADC, liberating districts near gas projects, but new waves of attacks have emerged south of the region and in neighboring Nampula province. The conflict has left one million people displaced, according to the United Nations High Commissioner for Refugees (UNHCR), and about 4,000 dead, according to the ACLED conflict registration project.