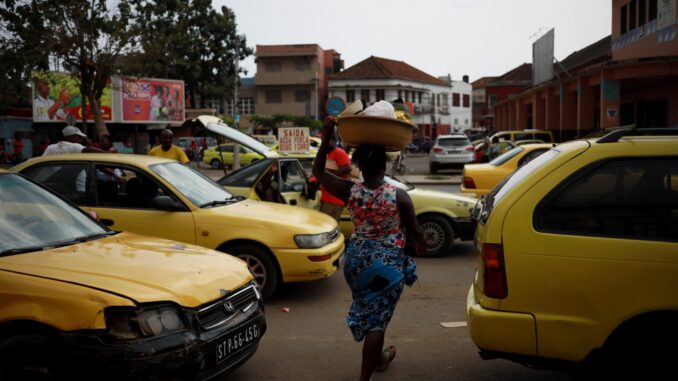 Sao Tome and Principe's inflation rate in 2022 is expected to be 24%, the highest in 15 years, and the national economy is expected to grow below 1%, said the governor of the Central bank, Américo Ramos.
The governor of the Central Bank of Sao Tome and Principe (BCSTP) said that "the year 2022 is, without a doubt, a landmark year for the Sao Tomean economy," stressing that "the economic effects of the pandemic crisis," climate change and war in Europe were severely felt.
"As a result of this overlapping crisis, combined with the country's economic, financial and social weaknesses, the national economy is expected to grow below 1% and inflation will be above 24%, a level not seen since 2008," said Américo Ramos in a communication made on the last day of 2022.
The governor of the central bank, who took office on 3 December last year, noted that Sao Tome and Principe's trade deficit "will reach around US$135 million in 2022," almost the value of the State Budget approved this year, estimated at 158 million euros.
Américo Ramos also said that foreign reserves "are at a historic low, unable to ensure foreign exchange coverage for imports of goods and services of primary necessity," he added.
However, he revealed that the country received on Friday "a donation from Portugal in the amount of 15 million euros for direct support to the State Budget, allowing the country a framework of less degraded reserves and therefore facilitating the management of this unprecedented crisis.
According to the central bank governor, the international context marked by rising transport, oil and food prices in the international market "negatively affected economic performance on a global scale" and contributed "greatly to this discomfort currently affecting the country.