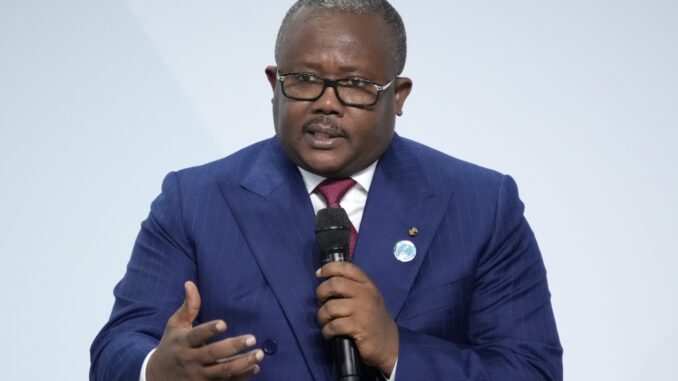 The Guinean President, Umaro Sissoco Embaló, on Wednesday promoted five military officers to the rank of general in the Armed Forces, in a decision to be ratified, in the form of a deliberation, by the Superior Council of National Defense, in its next meeting.
The information is contained in a decree of the head of state released by the Guinean Presidency and to which Lusa had access.
Quintino Quadé, president of the Superior Military Court, Mama Djaquité, inspector-general of the Ministry of National Defense, and Luís Amílcar Freire, president of the Regional Military Court of Bissau, were promoted to the rank of brigadier generals.
Colonels Quinhin Nantote, head of the Military Health division, and Vasco Ndae, chief of the General Staff's communication directorate, were also elevated to brigadier-generals.
The presidential decree notes that Umaro Sissoco Embaló decided the promotions of the five officers in representation of the Superior Council of National Defense, but under the proposal of the government and after hearing from the Council of Chiefs of Staff.
The promotions, the presidential decree further noted, fall under number 1 of article 34 of the Organic Law for the Organization of the Armed Forces.