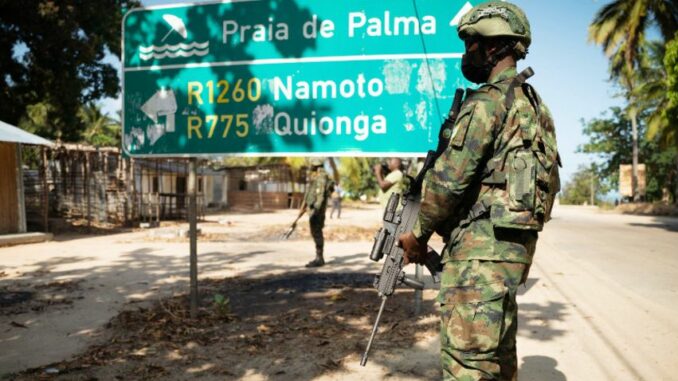 The insurgents attacking Cabo Delgado, in northern Mozambique, have threatened to launch new offensives in that province and elsewhere, in a video released by Islamic State propaganda channels, allegedly filmed in the forests along the bed of the Messalo river, between the districts of Macomia and Muidumbe. A region now targeted by operation Volcano IV of the joint forces fighting the rebels.
The 2:51-second video was allegedly filmed in the same place where on December 6 young Islamists took the oath of allegiance to the Islamic State's new caliph, Abu al-Hussein al-Husseini al-Quraishi.
The protagonist of the video, who speaks in Kiswahili and who presents himself with a gun in hand, warns that the group will increase new attacks against those it classifies as "Christians," to take revenge for the death of its leaders.
In the video, where cries of children can be heard in the background during the leader's speech, the rebels appear to be in a military training session and showing off the potential of their military hardware, as well as war tactics with cries of Allahu Akbar, in free translation "God is the greatest."
The area where the video was filmed is believed to have been the target since last week of operation Volcano IV, launched by Mozambican troops, with the support of the military of the Community for the Development of Southern Africa and Rwanda, for the "deactivation and destruction of terrorist bases of the enemy that terrorizes the north of the Messalo River, Muidumbe district, and the west of Chai, in Macomia district.