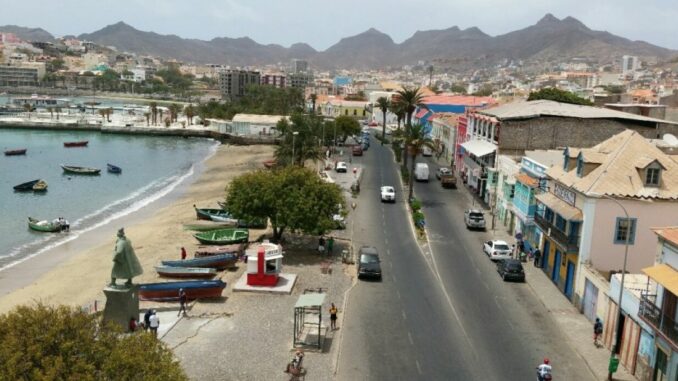 Cape Verde's Deputy Prime Minister, Olavo Correia, said yesterday in parliament that inflation in the country could reach 12% if no measures were taken to address the effects of the war in Ukraine.
"In terms of inflation, we made a scenario, and if the measures had not been taken, we would have inflation, certainly, above 12 percent in 2023," predicted the Finance Minister, when answering questions from members of parliament in the first session of the year in Cape Verde's parliament, saying that the value could increase depending on the evolution of the external framework.
According to Olavo Correia, to register such a value would mean a reduction in the income of families and companies, a deterioration of competitiveness conditions, and could cause social chaos.
On June 20, the Cape Verdean Prime Minister, Ulisses Correia e Silva, declared a situation of social and economic emergency in the country due to the impacts of the war in Ukraine, announcing mitigation measures, with a total cost of more than 80 million euros.
In September, the executive had already mobilized with international partners more than half that amount to implement the measures, adopted in the economy, energy and agri-food sectors.
Cape Verde is recovering from a deep economic and financial crisis, resulting from the sharp drop in tourism demand – a sector that guarantees 25% of the archipelago's Gross Domestic Product (GDP) – since March 2020, due to the covid-19 pandemic.
In 2020, there was a historic economic recession, equivalent to 14.8% of GDP, followed by a 7% growth in 2021 driven by the recovery of tourism demand.
For 2022, due to the economic consequences of the war in Ukraine, namely escalating prices, the government, supported by the Movement for Democracy (MpD), in June lowered its growth forecast from 6% to 4%, which it has since revised again, to more than 8% and already last week to 10-15% and forecasts record inflation of 8% for this year.
Cabo Verde's State Budget for 2023, approved in parliament in November and promulgated by the President of the Republic, José Maria Neves, is estimated at 77.9 billion escudos (712 million euros), and forecasts economic growth of 4.8% of GDP and inflation of less than 4%.