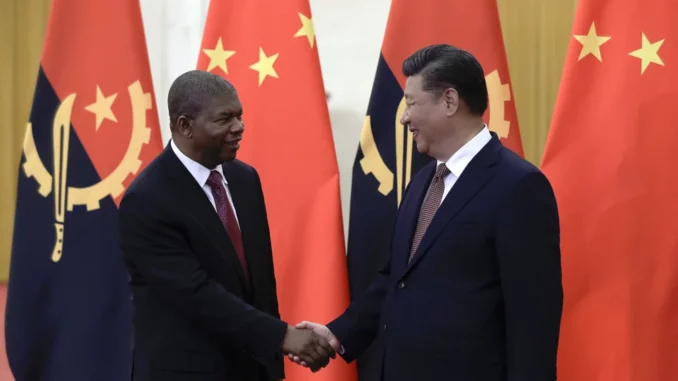 The President of China, Xi Jinping, and the President of Angola, João Lourenço, yesterday marked the 40th anniversary of diplomatic relations, highlighting the advantages for economic development and the sharing of values and interests.
"Xi Jinping pointed out in his message that since the establishment of diplomatic ties 40 years ago, China and Angola have always been sincere and friendly, worked together and understood and supported each other on issues involving their strategic interests and major concerns," a statement from the Chinese government read.
Relations between the two countries "are at a good moment of development, and bilateral cooperation in various fields has yielded fruitful results, bringing tangible benefits to the peoples of the two countries," the Chinese leader added in the statement.
The president of the Asian giant "is ready to work with João Lourenço and take advantage of the 40th anniversary celebrations to create an opportunity to deepen mutual political trust, strengthen mutually beneficial cooperation, improve friendship between the peoples, and write a new chapter in the development of the robust strategic partnership between the two countries."
In the statement, the President of Angola is quoted as recalling that the establishment of bilateral ties has contributed to development and that mutually beneficial cooperation in various sectors has ensured great achievements, with satisfactory results.
Angola, he concluded, wants to strengthen friendly and cooperative relations with China, build a win-win future, and achieve common progress, prosperity and development to ensure more benefits for the citizens of both countries.
The Chinese Foreign Minister arrives in Luanda on Thursday for a short visit integrated in his African itinerary and that coincides with the date of the beginning of diplomatic relations between China and Angola, 40 years ago.