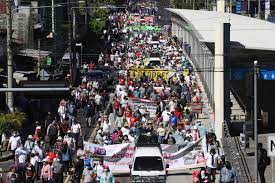 Different religious denominations, namely Catholic, Muslim, Evangelical and representatives of Traditional Power, in collaboration with civil society organizations, organized on Saturday, 14, in the city of Bafata, a peaceful march of prayer for peace in Guinea-Bissau.
The peaceful march, which gathered thousands of participants, ended with prayers in front of the local government headquarters.
The leaders of the different religious communities present at the event called for a peaceful interfaith coexistence, at a time when the country is heading for an election, a period in which the electoral mobilization campaigns of many politicians are based on ethnic religious facts.