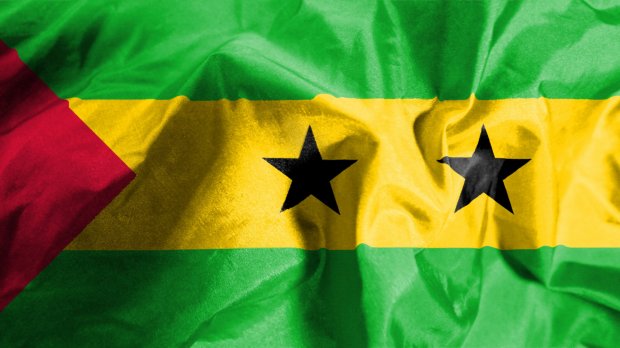 The Sao Tome government has dismissed about 20 heads of state institutions, including the National Petroleum Agency, the National Police and the Central Hospital, according to a statement from the Council of Ministers.
According to a statement signed by the Minister of the Presidency of the Council of Ministers and Parliamentary Affairs, Gareth Guadalupe, the Council of Ministers "validated the resignation of the executive director" of Sao Tome and Principe's National Petroleum Agency, Luiz Gamboa, at the proposal of the Board of Directors, and appointed Álvaro da Costa Varela da Silva, until now legal advisor to the President of the Republic, to the position.
The note, released, states that the other resignations and appointments were transmitted to the Council of Ministers by the ministers responsible for the various sectors of public administration.
The statement said that "the service commission of the command structure of the National Police has ended," with the resignation of superintendent Roldão Dias Boa Morte from the position of commander-general of the National Police and Intendente Álvaro Nunes do Sacramento de Oliveira from the position of inspector-general.
To their places were appointed Superintendent Adulcino de Ceita Tavares Daniel as Commander-General of the National Police and Subintendent Tereza Maria da Cruz Santiago as Inspector-General of the National Police. The second General Commander of the National Police, Superintendent Aurito Vera Cruz, was reappointed.
The director of the Migration and Borders Service (SMF), superintendent Lizete Maria Aguiar Fernandes Benguela, was removed from her position and superintendent Gilberto Judiliher da Silva Ferreira was appointed to her place, while the director of the Customs Fiscal Police Unit superintendent Carlos do Sacramento José was replaced by Cupertino Martins do Rosário.
At the Ministry of Planning, Finance and the Blue Economy, the Director General of Customs, the Director of the Trade and Investment Promotion Agency (APCI), the Director of Taxes, the Director of Accounting, the Director of State Assets, the Director of the Directorate of Regulation and Control of Economic Activities (DRCAE) have been replaced.
In the Ministry of Health, Labor and Social Affairs, the director-general of the Ayres de Menezes Central Hospital and the administrator of the same hospital were replaced, as well as the executive director and the administrator of the National Drug Fund.
In the Ministry of Women's Rights, the director of the National Institute for the Promotion of Equality and Gender Equity (INPG), Ernestina Menezes Neves, was replaced, and Alda Quaresma da Costa Assunção dos Ramos was appointed to her position.