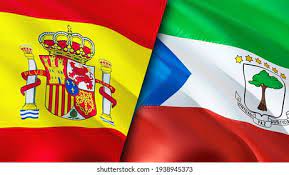 Spain has asked Equatorial Guinea to clarify the circumstances of the death of its national Julio Obama Mefuman and to keep his body. For Malabo, it is a "terrorist".
The death in custody on January 15 in the prison of oveng Azem in Equatorial Guinea of Julio Obama Mefuman, 62, a Spanish citizen of Equatorial Guinean origin, exacerbates tensions between Spain and its former colony.
Julio Obama Mefuman had been arrested in South Sudan on November 15, 2019, with three other opponents and transferred to Equatorial Guinea. The four opponents are members of the Liberation Movement of Equatorial Guinea III Republic (MLGE3R).
They had been accused of an attempted putsch in December 2017 against President Teodoro Obiang Nguema Mbasogo. In March 2020, they were tried before the military court of Mongomo and found guilty of the charges. Julio Obama Mefuman was sentenced to 60 years imprisonment and transferred to a high security prison in Oveng Azemà, in eastern Equatorial Guinea.
Martín Obiang and Bienvenido Ndong were sentenced to 90 years in prison, while Feliciano Efa Mangue, who has Spanish nationality, was sentenced to 90 years in prison.
Following the announcement of the death of Julio Obama Mefuman, Spain asked Malabo to clarify the circumstances of the death of its national and to preserve his body, citing suspicions of torture. Then on Thursday, January 19, the Spanish judge Santiago Pedraz, in charge of investigating the allegations of torture that the four opponents would have undergone, requested the "repatriation of the body".
The judge also asked the Equatorial Guinean Ministry of Foreign Affairs to inform him of the state of health and whereabouts of the other three members of MLGE3R, including one Spanish citizen and two residents of Spain.
The death of opposition leader Julio Obama Mefuman comes two weeks after three people close to the president of Equatorial Guinea were indicted in Spain on January 2 for "kidnapping and torture" of MLGE3R members. They are Carmelo Ovono Obiang, a son of President Teodoro Obiang Nguema Mbasogo, in charge of foreign intelligence; Nicolas Obama Nchama, Minister of State for Security; and Isaac Nguema Ondo, director of presidential security.