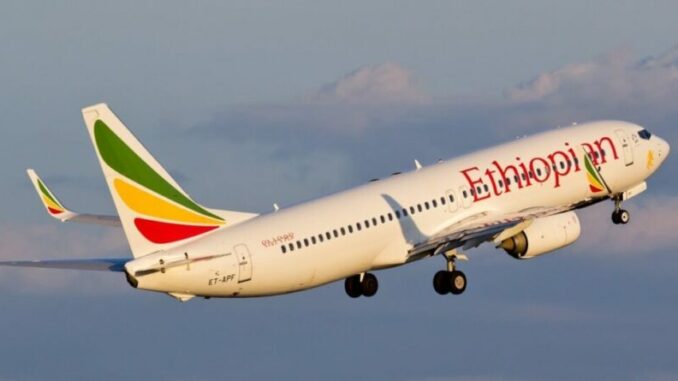 Ethiopian Airlines Group (ET) has partnered with MailAmericas (MA), a private postal operator and gold member of the consultive committee for the Universal Postal Union, to launch cross border E-commerce services, Zawya reports.
Per the partnership deal, the African carrier will offer air transport service for carrying goods across its wide network, while MailAmericas will provide its market expertise and the know-how it gained in over 40 countries in Latin America and Africa. The airline will also gain access to all bilateral agreements and private networks of MailAmericas across the regions, enabling it to offer competitive services to customers in Africa, Latin America, Europe, Middle East, and other parts of the world.
"As the leading air cargo service provider in Africa, we are glad to team up with MailAmericas in launching ecommerce logistics services across Africa and Latin America. So far, we have jointly served more than 20 countries in Africa and Latin America, and we are keen to further expand our reach going forward. The partnership enables us to serve our customers better by leveraging the expertise, bilateral agreements and private networks of MailAmericas," Ethiopian Group CEO Mesfin Tasew has said. "As one of the largest service providers of Cross Border E Commerce in Latin America, we are thrilled to partner up with Ethiopian Airlines Group and expand our horizon into Africa's territory. We have an extensive knowledge in the region through our subsidiary Mailafrica which has provided services over 25 years. It's our pleasure to be able to workside by side with the leading airline in Africa. This will grant every customer a better shopping experience, improving delivery time and traceability of their packages. We will continuously look to strengthen this partnership and develop new businesses to maintain a mutually beneficial relationship with Ethiopian Airlines Group," Tomas Miguens, President of MailAmericas has stated.
Ethiopian is reportedly building an e-commerce hub in Addis Ababa with a total annual capacity of 150,000 tons to boost its e-commerce logistics service and capacity. The airline's cargo service, Ethiopian Cargo& Logistics Services, has recorded an annual cargo uplift of about 770,000tons in the 2020/2021 fiscal year, connecting more than 130 international destinations including 66 dedicated cargo destinations in Africa, Middle East, Asia, Europe and the Americas. It also uses the latest technologies for data, information and market intelligence with 100% e-AWB from its main hub in Addis Ababa.