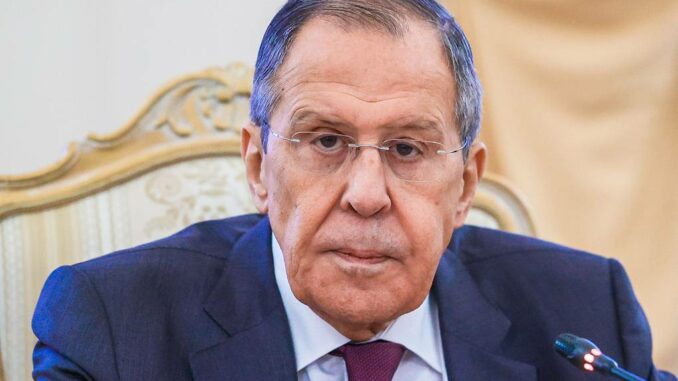 This second African visit of Sergei Lavrov in six months comes as a prelude to a Russia-Africa summit scheduled for July.
Russian Foreign Minister Sergei Lavrov traveled to South Africa on Monday for talks with one of his country's most important allies on an African continent where countries remain divided by the invasion of Ukraine and Western attempts to isolate Moscow.
In Pretoria, Lavrov met with his South African counterpart, Naledi Pandor. The government of President Cyril Ramaphosa considers South Africa to be neutral in the Ukrainian conflict and has expressed a desire to play a mediating role.
"As South Africa, we constantly affirm that we will always be ready to support the peaceful resolution of conflicts on the African continent and around the world," Pandor said in an address, alongside Lavrov.
South Africa has little trade with Russia, but Pretoria shares a worldview with China and Russia that is free of U.S. hegemony and instead favors a "multi-polar" world in which geopolitical power is more balanced.
Pandor repeatedly insisted that South Africa would not be drawn into taking sides in the Ukrainian conflict, and she criticized the West for condemning Russia while ignoring other issues such as Israel's occupation of the Palestinian territories.